December 14, 2020
It's beginning to look a lot like Christmas! That means you're probably thinking about getting your tree together. But with such a different holiday this year why not pivot and switch things up? Enjoy these three cool Christmas tree alternatives.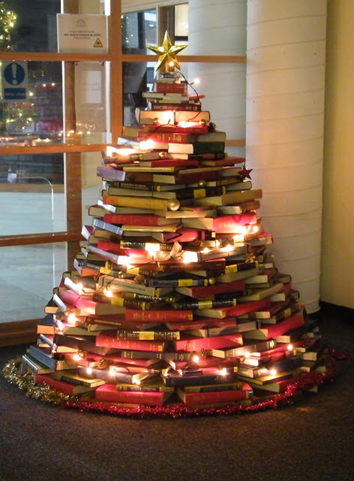 1. Book trees
Have a lot of books? Put them on display this holiday. These "trees" can take many different shapes, and the difficulty level will vary by style. That said, the general rule of thumb is to stack them up, using your thick hardcovers at the bottom and small paperbacks at the top. If you're an avid reader, this is a fun way to show off your passion!
2. Gift Tree
Why put the presents under the tree, when you can use them to make the tree instead?
This idea is great if you dread taking down your Christmas tree. It may sound like you need lots of presents, but empty boxes wrapped in Christmas paper will do the trick. You can even use dark green wrapping paper for all the gifts to really play up the Christmas tree vibe. The best part? Once you've opened all your presents, that will be it for clean up! No more dismantling and breaking down for you. Is that cool or what?
3. Houseplants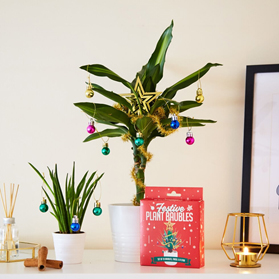 If you've joined the plant craze, you probably already have ample greenery around the house. Why not put them in the festive mood? Grab a string of pepper lights and a few lightweight Christmas ornaments and spruce up "plant babies" so they can fit right in with this year's poinsettias.
Christmas trees may be part of what makes Christmas special, but don't let traditions hold you back. Put on your thinking cap and see what new ideas you can come up with. National Gallery West offers some fun ways to make your own ornaments. See a demonstration here: https://nationalgallerywest.wordpress.com/2020/12/14/makeartmondays-chri...