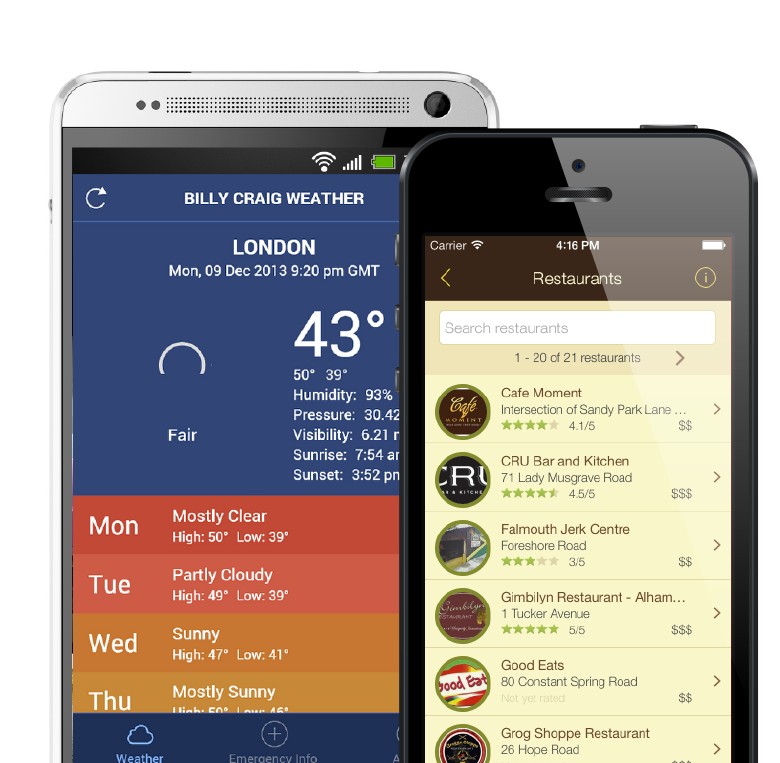 Overview
Start your mobile experience with Panmedia. We will take your requirements and turn it into something that engages your customers and builds your brand.
We will help design your idea, develop its functionality, build new capabilities and take a finished product to iTunes, App World or Google Play.
We have extensive experience building mobile apps for the Caribbean market for both clients and the public. Our apps include business tools, consumer efficiency functions like information updates, locators and calculators.
Panmedia's mobile resources draw on our internal skills set and an extensive network of colleagues in the Caribbean, the United States and the UK.
Call us at (876) 927-3266 for a quote or come in and talk to us when it's convenient.
Platforms
Savvy customers want apps for all their devices regardless of the technology. We can give you mobile apps for your Blackberry, iPhone or Android.