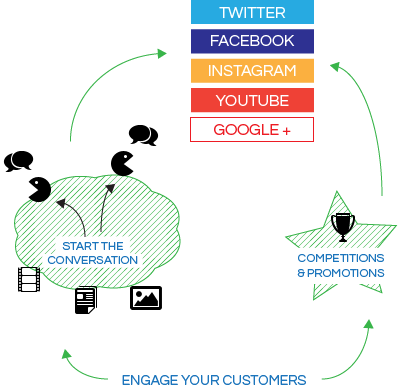 Overview
Social Media has changed the marketing conversation. Businesses no longer talk to their customers. They engage in dynamic conversation and interact intimately.
We'll show you the best entry into this two-way conversation and help you build solid relationships across Facebook, Twitter, YouTube, Pinterests, Google+ and others.
We offer a full suite of social media marketing services:
Online branding
Social influence
Brand monitoring
Content posting
Online reputations management
Online competitions and promotions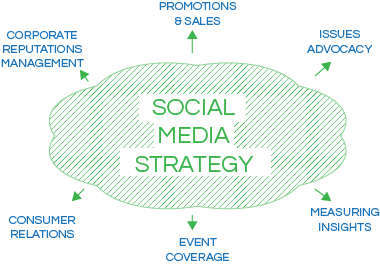 Strategy
We create innovative social media strategies that will grow your fan base, build generate real leads, create conversions and build brand loyalty.

We will evaluate your internal resources, identify specific needs, outline opportunities and prescribe clear strategies to meet business goals – brand awareness, customer engagement, driving traffic to your website or increasing sales.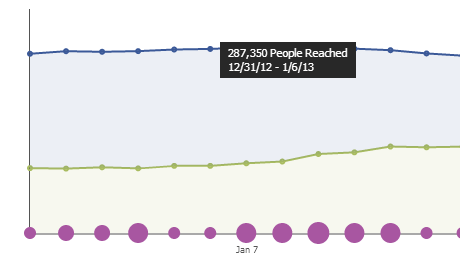 Management
If you want your online communities to thrive your content must be fresh, dynamic and relevant. We'll manage your social media presence for you, creating content daily, posting and monitoring, interacting with fans and guarding your online reputation. We also offer live social media coverage of events.